THE BEAN STORE
The Bean Store® designs, produces and retails Bean Bags, Lounge Bags, Sofa-beds, recliners and other contemporary furniture to suit every home. In 2003, The Bean Store® setup as a small outlet in Pune to provide the local market an alternative to traditional heavy and fixed furniture. The idea was to introduce modern, comfortable and affordable furniture to a growing audience of young home makers. It has since grown to be a much loved brand. Since inception, The Bean Store products have found their homes with over 40,000 happy customers
ABOUT US
Your home is where you share the story of who you are and sharing it all with your favorite people is the best part. "The Bean Store" furniture helps you do that with plenty of comfortable seating, dining and relaxing range of modern furniture. It's hard to relax in a space that doesn't feel like you – no matter how comfortable it is. But with customized furniture like sofas in a pattern you love, bean bags in your favorite color and a recliner that's just your style, it's easy to create a space that's as big on personality as it is on comfort and price. Taking time to just sit back and relax is one of life's simple pleasures. That's why we make soft cozy sofas, recliners and bean bags you can sink into. Add to this our complete new range of solid wood dining tables and chairs, compact storage units & shoe cabinets, you can rest assured that you have a quality product, quality service & value for your money.
In 2003, The Bean Store® setup as a small outlet in Pune to provide the local market an alternative to traditional heavy and fixed furniture. The idea was to introduce modern, comfortable and affordable furniture to a growing audience of young home makers. Shortly after, The Bean Store® was approached by other businesses seeking franchise opportunities. Since then, The Bean Store® has diversified into several franchises across all the main areas of Pune, thereby making their unique products and service available to all Pune residents.In 2004, The Bean Store® opened its own manufacturing unit, with a capacity for large-volume production of bean bags, sofa-beds and related furnishings. The manufacturing unit has also provided unprecedented quality control and faster delivery of customised orders.
Building space saving furniture since 2000
Pune's first bean bag store comes online after popular demand. We customize and create affordable yet comfortable furniture. We specialize in bean bags, recliners and sofa beds. Our key to success has been long lasting relationship with our customers and we have touched the lives of 1,00,000+ families and served the demands of several MNC's and corporates.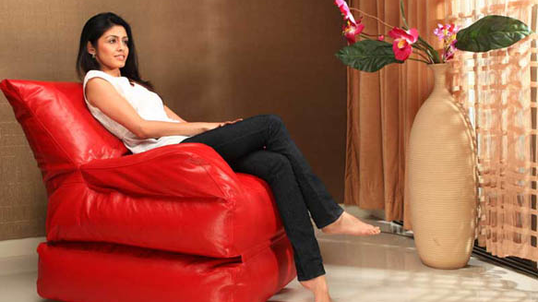 New style statement of comfort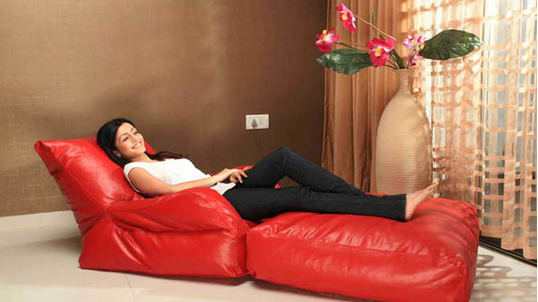 Time to relax in own customized lounge bean beds